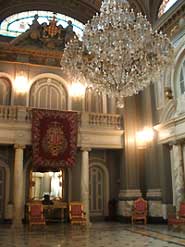 It is a small but heavy weight archive, as old as the Christian Valencia itself. On display are a few items on which the city was built - the official flag, the flag of surrender by the Moors, the sword of King Jaime I and the keys handed to him by the Moors when he took Valencia (this event is considered to be the most important in the history of Valencia). Also on display are various records (including the local version of Magna Carta), fascinating illustrations of the city from centuries ago, murals of most prominent kings and authentic maps which let you see how Valencia evolved through the centuries. Not so much a museum as a shrine for those interested in history. The small size of museum, the ultra-central location and free entry make it an easy one to hop into. In addition, you can view the interior of the City Hall and the reception hall Sala de Cristal.
MUSEUM CONTENT
Viewing time: 25 min
(approximate)
What it is about: Valencian history
In Detail: growth of Valencia, kings of Valencia, regalia of Valencia, records of Valencia.
Presentation: maps, drawings, records, regalia, murals.
The building: the stunning City Hall is one of the landmarks of Valencia
---
MUSEUM SERVICES
none

Note: the museum is on the second floor and you have to come in through the main entrance. Yes, it is the local government and yes, there is a metal detector and the security guard, but don't hesitate - the museum is open to all and you are very welcome to enter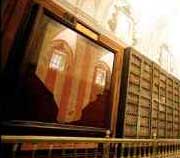 GENERAL INFORMATION

Paginas Amarillas
City Hall (Ayuntamento)
1 Pz Ayuntamento
Centro
On: Pz Ayuntamento
34 96 352 54 78, ext. 1181

Mon - Fri
9am - 2pm
Weekends + Hols closed

free entry
Languages
Museum Content:


Brochures:
none
Guides:
none